Who is moving in to all these apartments?
Everyone sees the explosion of new apartment properties these past couple of years. I often get asked: Who is filling these up? That is a good question, and the answer isn't so simple. First of all the market is fragmented by housing type. In Madison for instance there is student housing, senior housing, pure market rate and affordable. It is not always possible to drive by any of these and know what type it is.
The economy has improved quite a bit since development peaked in the 2007 season. Energy prices recently have seemed to add to the improving economic picture. Unemployment, which has stubbornly stayed high, is showing some improvement finally. The recent picture of the multifamily market has been a good one. Overall home ownership which peaked at 69% before the Great Recession is at a low 65% today. National vacancy rates are below 5% and the cost of capital remains at historic lows.
There are two segments of the market which will receive the most attention from developers and investors. The first is the millennials, or as they are referred to sometimes the echo boomers. There is finally some movement from the parents' house to the first apartment along with other employment related factors. The second hot place to focus is the senior market. Downsizing and retirement as well as health related moves will solidly drive this cohort for many years to come.
The future looks good for apartment buildings. Location and job growth remain high on the list of things to look for when purchasing. Luxury Class A units will run their course sooner so the rehab and value add plays should be the best investment types to look at. It goes without saying that affordable housing of all categories will remain strong as it has since the end of World War II.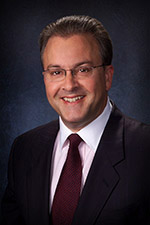 Dan Roseliep, CPM
Vice President, ALTUS Commercial Real Estate
Email Dan

Direct:  608-234-4482